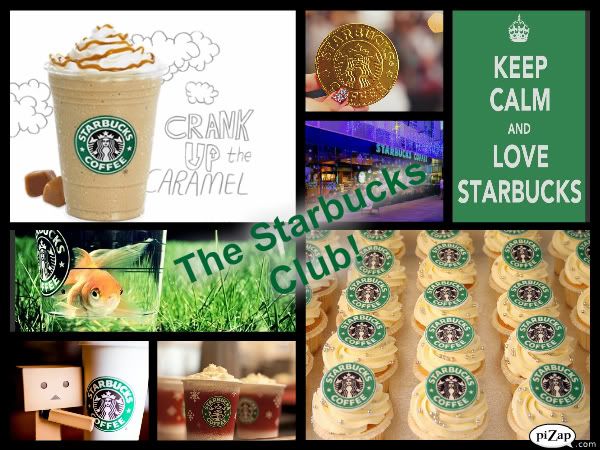 Welcome to the Starbucks Club!
We are very excited to announce that this club is finally open, since I have been planning for months for this club to be organized and work out properly! Before we get into any details, rankings, polls, quizzes, pictures and ect, you need to first read the rules, agree to them, then fill out your applicant to become a "Starbucks Worker" before you can start participating in everything this club has to offer!
Cream To Coffee #1: Whenever you post in this club/group, no negative comments about other members, me, or even the club itself!
Cream To Coffee #2: Please do not steal any graphics posted on this club without ASKING.
Cream To Coffee #3: This club is for talking, sharing graphics, sharing our ideas on starbucks, and what we like the most from them! Not a place to bully/harass people. If any of that is planning on being done, you can just not even bother joining this club at all!
Cream To Coffee #4: We are not a Starbucks company of anything, we don't represent them so don't get the idea that if you join this club you get "discounts"and "free stuff" on other forums I've been on, they got that impression for whatever idea.
Cream To Coffee #5: You can pretty much post anything on here as long as it's appropriate.
Cream To Coffee #6: Please follow all rules on the forum, violation to any of these rules will bump you down to the ranking under you.
Cream To Coffee #7: With rankings, you are not allowed to "spam post" in order to get however many posts you need to go the next ranking. That is considered cheating.
Cream To Coffee #8: When you join this club, we would all appreciate it if you put somewhere in your siggy [not in the picture part, just in text] "Part of the Starbucks Club!" just to let everyone know you love Starbucks. You don't have to, it's just a little thing we like to do!
Cream To Coffee #9: You will get messages notifying you about new stuff and updates coming from this club, so please read them, and reply if you have any other kinds of things you have any questions about. [This feature is optional]
Cream To Coffee #10: HAVE FUN!! This club may seem all "Strict" but these are just simple "Playground rules" for a good time, we don't want anybody with a "cut" and have to get a "Bandaid" now would we?
If you have read & understand the rules please put "Now Get Me My Green Apron!" somewhere in your application form!

The "Starbucks Worker" Form
Fill this form out if you would like to be a member of the Starbucks club! Your application will be reviewed sometime in the next two days or so! Have fun filling out the form, and browsing around, and we hope to have you as a new addition to our club![;
Your Real Name:
Your CP Insider Name:
What Would You Like To Be Called In This Club?
Why Do You Even Want To Join This Club?[Elaborate Answer please!]
On A Scale From 1-10, How Much Do You Like This Club?
Is There Any Things You'd Like To See In This Club In The Future?
Will You Be Able To Post Stuff In This Club?
What Ranking Do You Want To Eventually Be?[Rankings Are The Next Section Down!]
What's Your Favorite Thing From Starbucks?
[Random Question,
] What's 9+7?
Would You Like To Receive The Message Updates?
We Make Custom-Made Starbucks Teddy Bear Avvies, Would You Like One Their Free of Course!
Any Questions or Comments?

Starbucks Worker- Just Joined!
Whip Creamer- 5-10 Posts!
Soybean Grinder-10-20 Posts!
Cream & Sugar Adder- 20-30 Posts
The Latte Lover- 30-50 Posts
Coffee Expert-50-70 Posts
The Starbuck Crownee-70-90 Posts
The Starbucker!!-100 Posts & Up!
~Staff Member Rankings~ [I level up Staff Members when I feel the need]
~Homestyle Trainee Blender~
~Vanilla Frappe Futurist~
~Pumpkin Spice Latte Surpreme~
~Venti Vacationer~
[HOW TO BECOME A STAFF MEMBER]
You have to reach a certain point where I could trust you, you post good things, you make good graphics, your just an overall good participant of this club. I'll send you a message if there is ever a opportunity for any of our members to be a staff member!
[Posts count as: Polls, Regular Post Updates, Graphics & Everything Else!]
Our Starbuckers are our members, who make this club function, and make this club awesome!
GirlPuffle79- Venti Vacationer [Starter of Club!]
Custom Made Avvie: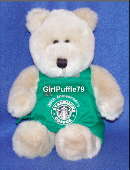 [The Space I am leaving up there is for future members]

Welcome to our Graphic Section.
All of our photos are handmade!
Please let us know at any time if you find any of the graphics are posted on the interent or anything, they will be taken down immediately!
All graphics will have the name of the person who made it and [optional] the graphic shop [if they have one] that it's from.
Cadence Starbucks Logo!!
Made By: GirlPuffle79
Her Graphic Shop: Vanilla Soy Lattee Graphic Shop!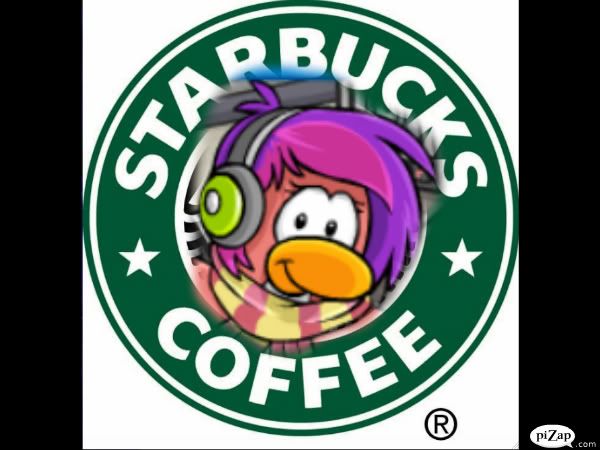 Made By: GirlPuffle79
Graphic Shop: Vanilla Soy Latte Graphic Shop!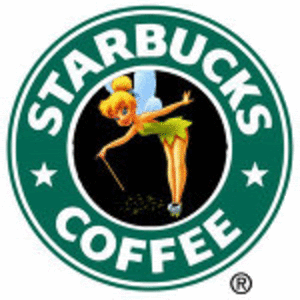 Question of the Month!
What are the two new Autumn/Fall Drinks Starbucks features?
A: Pumpkin Lemonade & Sea Salt Latte
B: Pumpkin Spice Latte & Salted Caramel Mocha
C: Blue Ice Tea & Halloween Orange Mocha
D: White Ghost Fruit Punch & Autumn Mocha
Whoever gets the answer correct first gets 10 posts added to their rank!(:
Edited by GirlPuffle79, 01 October 2011 - 06:31 PM.